Shower Repair and Installation Services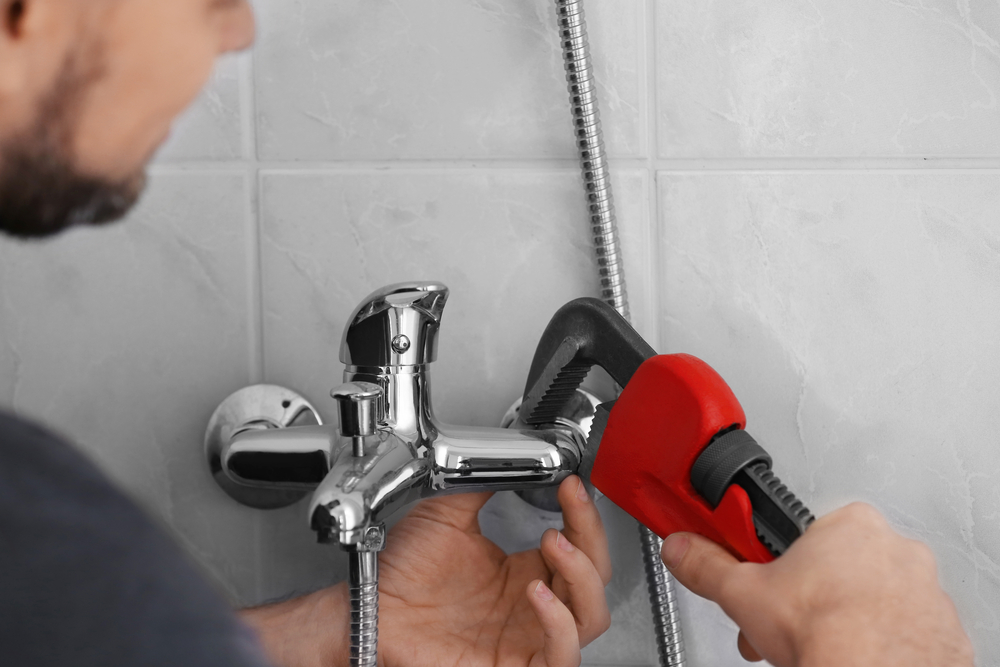 Your shower is one of the most important features of your bathroom. For many, taking a long hot one is one of the most anticipated events of the day. When you decide to upgrade or install a new one, there are a few key factors to consider that will help you make the best choice for your home.
Common Shower Problems
Shower repair services are some of the most popular reasons people call a plumber. While you can fix many issues yourself, it's a good idea to know when a problem runs the risk of causing substantial damage.
Showers have intricate plumbing systems, and many leaks often go undetected "behind-the-scenes." Some telltale warning signs of an internal leak include damaged or wet walls and floors, mold growth and an inexplicably higher water bill.
Some other common problems include:
Low Water Pressure
Showerheads may become blocked with dirt and minerals over time, especially in homes that have hard water. Soaking the head in a plastic bag with white vinegar for an hour and scrubbing with a toothbrush can remove hardened dirt and rust.
If your head is clean but you still experience low water pressure, then you may have a clog in water line. A good way to tell whether or not your water pressure is linked to your issuer is to check whether or not the pressure issue persists throughout the rest of the home.
Hot Water Runs Out
The most common cause of hot water running out is sediment build-up in your water heater. This can be fixed and prevented by having the tank flushed annually. Other potential causes include a water heater that's too small for the home and a thermostat that needs recalibrated or replaced.
Not Draining
Drains are easy to clean if you notice hair, soap scum and other dirt in the pipe. A clog is a simple repair you can do at home, but a blockage that won't go away could indicate a much bigger issue such as a sewer line clog or blockage in the plumbing system.
If you're in need of a shower repair or want to remodel your bathroom, contact us today. We can help you choose the right model, upgrade your showerhead or help you fix your problems with affordable, fast service.
Shower Replacement
The most important consideration is your budget. There are many types to choose from, but sometimes, people are more enticed by luxury than function. Although expensive models can deliver exceptional performance, they aren't always the most practical choice.
Investing in a high-end shower might be the right choice if you're upgrading your master suite, but if you're only splurging to try and up the value of your home before a sale, the money may be better spent making more smaller but equally important bathroom upgrades.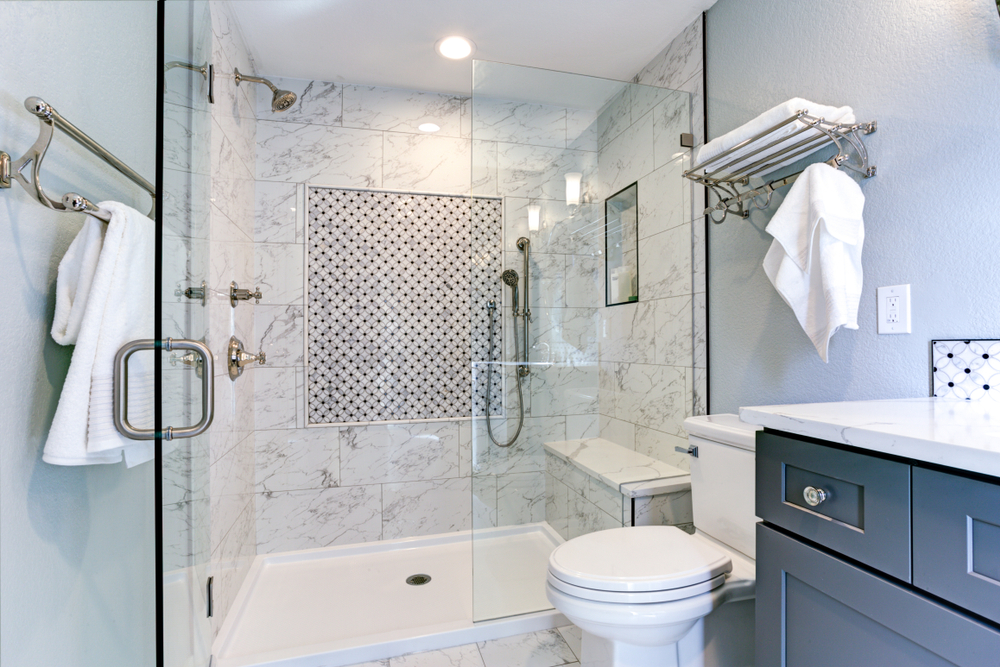 Age is another factor; if your shower is between 15 and 20 years old, it may be showing signs of its age that impact its effectiveness. In some cases, you might need to replace your head instead of replacing the entire stall. You could also consider adding new tiles to the floor and walls to transform the original structure.
If you want an install that includes a tub, then you will face greater costs. You'll also have to consider plumbing and additional costs associated with adding a tub to your home; more water consumption will translate to higher utility bills, so a new combo is more than a one-time expense.
The Best Shower Upgrades
You don't have to replace your entire shower to make it look brand-new and improve its functionality. There are many inexpensive accessories and upgrades on the market that allow you to customize it and make your time spent in it more relaxing.
A new head is the easiest way to upgrade any model. If you want to save money on your water bill, look for a water-conserving model that has a flow rate of no more than 2 gallons per minute.
You can also install a detachable hose, wall-mounted jets, LED lights and a waterproof bluetooth speaker to enjoy your favorite music while you bathe.
Types of Showers
There are several types of materials used in construction that can be customized to fit the design of your home. Different types of doors may also be preferred, and sometimes, changing hardware is the only upgrade you need if the plumbing is in good standing.
A tile shower is easy to clean and highly customizable. These are built into the frame with cement and require professional installation by a plumber. As an alternative, there are prefab tile kits you can purchase that include the materials you need to retile it yourself.
Prefab kits can be complicated if you don't have any DIY experience. There are also limited sizes and design features that may not suit your taste, so it's best to get an estimate and consult with a professional before making a final decision.
Fiberglass or acrylic can be less expensive alternatives. There are also seamless bases and wall designs that are easier to maintain and clean as there is no grout to scrub.